Detroit Fire Department Captain Werner G. Blaess made the ultimate sacrifice in service to the citizens of Detroit on April 11, 1954. At the time of his death Werner was assigned to Engine 1.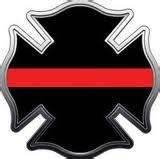 Captain Blaess responded with Engine 1 to a fire at Twelfth Street and Michigan Avenue. After entering the burning building twice Werner collapsed and died from a heart attack.
At the time of his death Captain Blaess had been with the Detroit Fire Department for 30 years. He was 54 years old.
Werner left behind his wife, Laura, two daughters, Dorothy and Mary Jane, a son Robert W. and 12 grandchildren. He is buried in Forest Lawn Cemetery.