Today in DFD history – February 7, 2002
Detroit Firefighter Steve Olander, L-21, died from a brain aneurysm, the result of injuries received at a fire on Jan. 10, 2002.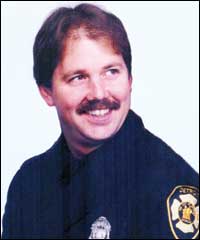 Steve was a second generation firefighter. His father is retired Battalion Chief, Duane (Red) Olander.
Please share your memories of Steve by leaving a comment.