On March 29, 2000 Detroit Firefighters made a dramatic rescue of a 4 year old child from a house fire on Seyburn Street.
When the fire started the house was occupied by a grandmother and 3 small children. The children were all under the age of 4. Prior to fire crews arriving the grandmother was able to get herself and the other 2 children to safety. Unfortunately she died from smoke inhalation and cardiac arrest.
The rescued boy was resuscitated on scene before being transported to Childrens' Hospital. He was later reported to be in good condition.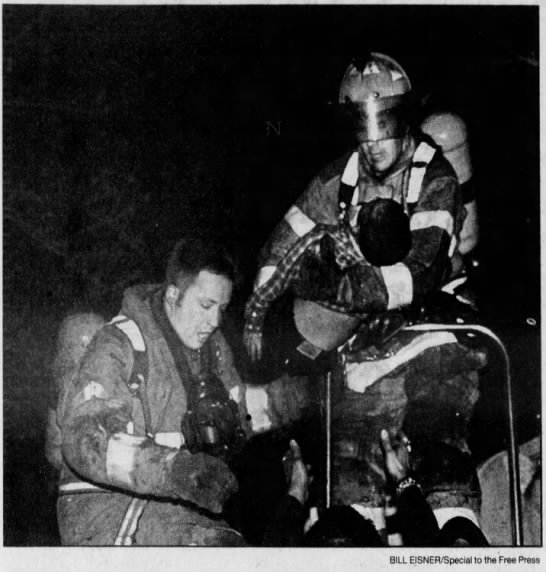 This photo was taken by long time Detroit fire photographer Bill Eisner. It shows firefighters Eric Jurmo and James Babbish as they reach the bottom of the aerial ladder and hand the boy off for medical care.