Detroit Fire Department Sergeant Fred Bergman made the ultimate sacrifice in service to the citizens of Detroit on April 4, 1947. At the time of his death Fred was assigned to Engine 32.
Initially it was thought that Bergman had become overcome by smoke while fighting a fire in a residence at 9343 E. Vernor. He was revived at the scene, but became ill while his company was returning to their quarters.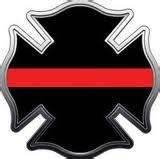 Sergeant Bergman was transported to Receiving Hospital. He passed away about 40 minutes after reaching the hospital. It was later found that he had suffered a heart attack.
At the time of his death Fred was 49 years old. He was a 23 year veteran of the department.
Fred left behind a wife and daughter.