Today in Detroit Fire Department history – September 29, 1963, Detroit Firefighter John Campbell Line of Duty Death
Detroit Firefighter John Campbell made the ultimate sacrifice in service to the citizens of Detroit. John was assigned to Engine 34, The Lords of Livernois.
On September 10, 1963 Firefighter Campbell was fighting a garage fire at Ogden and Kirkwood.  While pulling line he began experiencing severe chest pain.  He was taken to Detroit Receiving Hospital by Squad 4.  John had suffered a heart attack from which he did not recover.  He died 19 days later.  Firefighter Campbell was only 42 years old.
John Joseph Campbell was born in Toronto, Canada on December 17, 1920.  During WWII John served in armed services form July 24, 1942 to November 18, 1945. Prior to joining the fire department John worked as a Chemist for Allied Chemical & Dye Corporation, Detroit, MI.
Firefighter Campbell joined the Detroit Fire Department on May 19, 1947 and was confirmed on November 19, 1947.  His first assignment was Ladder 8.  He also served at Engine 29, Ladder 22 and Engine 34.  He held badge number 979.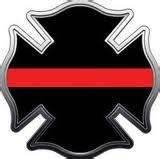 John was posthumously awarded the Paxton Mendelssohn Award in grateful remembrance of those members who gave their lives in the line of duty.
Firefighter Campbell left behind his wife, Jean, and 5 children, Jack (13 years old), Lynn (10 years old), Gail (7 years old), Lauren (3 years old) and Diane (1 year old).