On this day, February 25, 1923. After being retired for nearly a year Detroit's fire horses pressed into service to "respond" to The Third Alarm.
In April 1922 the Detroit Fire Department became fully mechanized when the last horse drawn steamer in the fleet was replaced by a motor propelled fire engine. Engine 37's fire horses, the last in service, were officially retired in an elaborate ceremonial last running of the horses.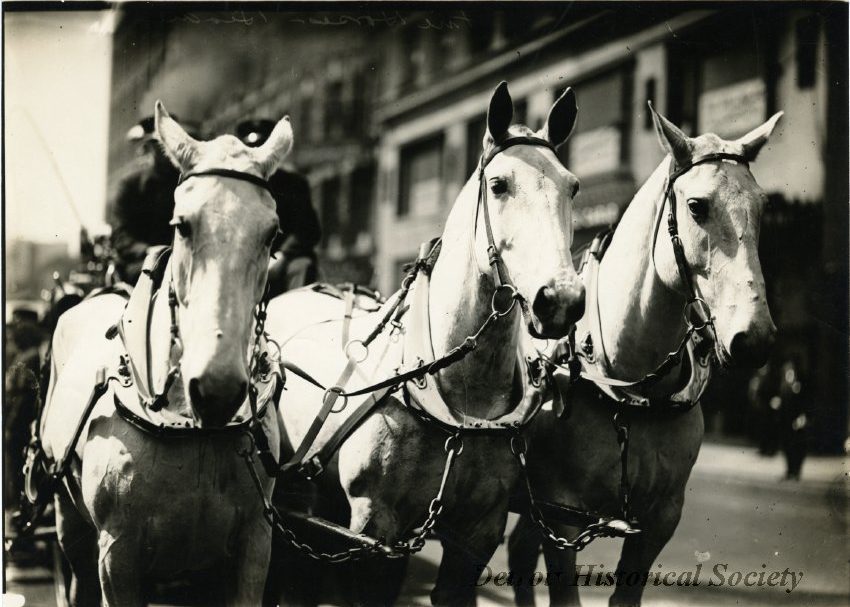 Now the last of the hooved firefighters (Peter, Jim, Tom, Babe & Rusty formerly of Engine 37) were being called away of their cushy retirement at Rouge Park. They were taken to the Madison Theater.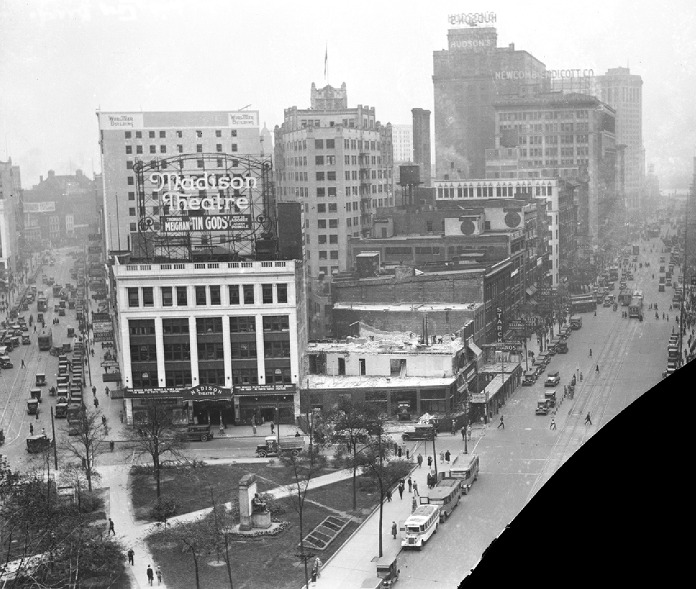 The horses were loaned to the Madison to appear in conjunction with the silent film "The Third Alarm". The Firemen's Quartet were also appeared, taking second billing to the horses, of course.
"The Third Alarm" tells the story of fireman Dan McDowell, who for years has cared for the beloved fire horses. When the department is mechanized both Dan and the fire horses are retired.
The film was rather poignant as it came out at a time when fire departments across the nation were replacing horse drawn equipment with motorized rigs.
Detroit had it's own Dan McDowell. Captain Frank Stocks retired on the same day as Peter, Jim, Tom, Babe & Rusty. He had been with the department since 1891. During the last 5 years of his career he served as Assistant Superintendent of Horses, where he would have been responsible for the care and training of all of the department's horses.
Thanks to You Tube, you we can still watch The Last Alarm. Even if you're not a fan of old movies, it's worth a glance. It give a fantastic look into firefighting during this era.