Today in Detroit Fire Department history –
Detroit Firefighter Line of Duty Death
October 15, 1917
Detroit Fire Department Substitute Fireman George Nelson Lloyd made the ultimate sacrifice in service to the citizens of Detroit. At the time of his death George was assigned to Engine 6.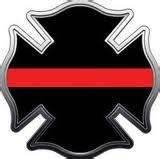 George died from injuries he sustained by falling through an engine house fire pole hole on October 1, 1917.  He was 28 years old.
George Lloyd was born November 9, 1888 to Mary (Kline) Lloyd and James Lloyd.  George never married.  His full time profession was carpentry.
He was buried at Mt. Olivet Cemetery, Detroit, MI on October 17, 1917.