Today in Detroit Fire Department History – August 1, 1929
The third Detroit Fire Department Headquarters building was completed.  It was located at 250 W. Larned, (Larned & Washington Blvd.).  This replaced the previous headquarters located at Wayne & Larned.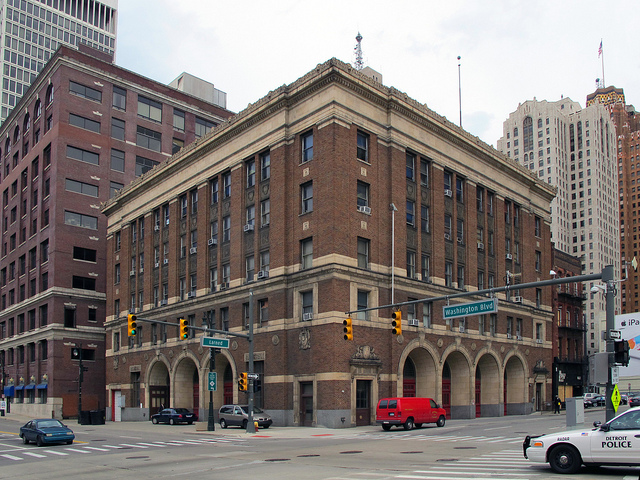 It was designed by Hans Gehrke.  Mr. Gehrke designed several fire stations in the city during the 1920s abd 1930s. 
The 5 story building's first floor originally housed fire apparatus assigned to cover the growing downtown area.  Other floors of the building were designated as living quarters for the men assigned there and offices for department administrations.  In the later years fire companies were reassigned to other stations, and the building was use solely for adminsistrative offices.  
Fire Headquarters was moved to a new Public Safety Headquarters in July 2013.  This building has been sold to a developer who plans to convert it into a botique hotel. 
 View video of the 250 W. Larned,  Fire Headquarters here.
Join our ranks to get new posts from DFDLegacy.com
Email Address >>