Today in Detroit Fire Department History –
May 1st  1932
The Fire Commission voted to lay off 120 firefighters and 23 bureau (now called divisions) members due to the economic toll of the great depression.  During that time, all city employees, including firefighters, were paid in script.  The layoffs lasted 6 months.  Only 85 of the 143 laid off chose to return to the fire department.
May 1st  1951
The Detroit Fire Department was pronounced the most efficient in the nation in personnel, equipment and effectiveness when they received the Grand Award in the National Inter-City Fire Prevention Contest.
May 1st 1956
Use of the High Pressure Water System was discontinued.  With a new freeway construction and the cost of moving the underground mains proved too costly.  Another factor in the decision to discontinue uses, was that the State Health Department objected to the use of raw river water as a possible contaminant.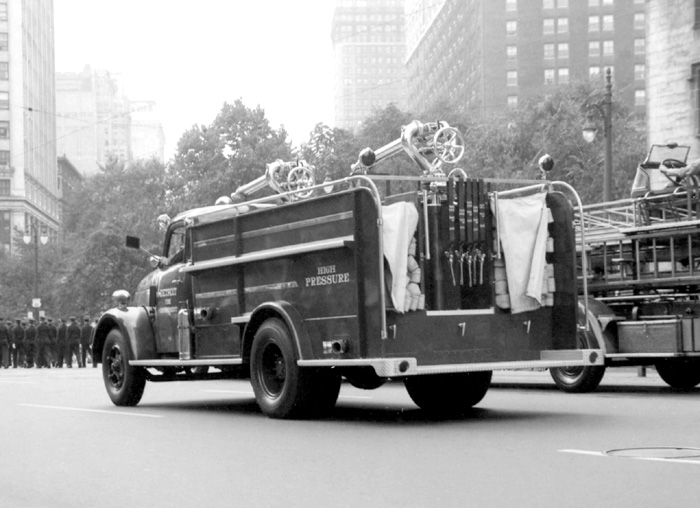 May 1830
Detroit's first ladder company was formed.  Known as "Rescue Hook and Ladder and Axe", it had no truck until Jan. 10, 1831 when one was finally purchased for $70.  The company ran out oa a house located at Bates and Larned along with "Protection No.1" and "Hulbert Hose No.1".
Other companies placed in service in May:
May 1893
E-18 went in service on Mt. Elliot near Sylvester.
May 1st, 1898
L-10 went in service at Mack & Sheridan
May 1905
E-28 went in service at Milwaukee at Riopelle
May 1907
E-29 went in service on W. Jefferson at Solvay.
May 1st  1912
E-33 went in service on Blackstone (Lawndale) near Lafayette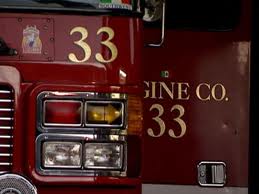 May 16th  1921
L-20 was placed in service at Alexandrine near Cass with E-5
Related audio story "The Rat Killers of E-5"