Today in DFD history – August 4, 1967
Fire Fighter John C. Ashby of E-21 died from electrocution injuries during rioting.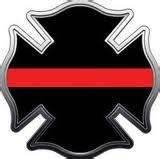 Firefighter Ashby's injuries were sustained on 7/24/67 at 7am. He
was electrocuted by a high-tension wire that struck his helmet while fighting a
fire at a supermarket at Lafayette and Canton.
At the time of his death John was 26 years old.
Join our ranks to get new posts from DFDLegacy.com
Email Address >>