Today in Detroit Fire Department history – August 26, 1948, Detroit Firefighter Line of Duty Death
Detroit Fire Department Sargent Charles L. Phillips made the ultimate sacrifice in service to the citizens of Detroit. At the time of his death Sgt. Phillips was assigned to Engine 31.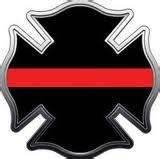 Sargent Phillips was killed by a collision between a fire apparatus and police car.
Charles was 48 years old. He joined the Detroit Fire Department on July 16, 1927.  At the time of his death he had served for more than 21 years.