Make a donation to Julie's Journey
Get a Detroit Fire Department Patch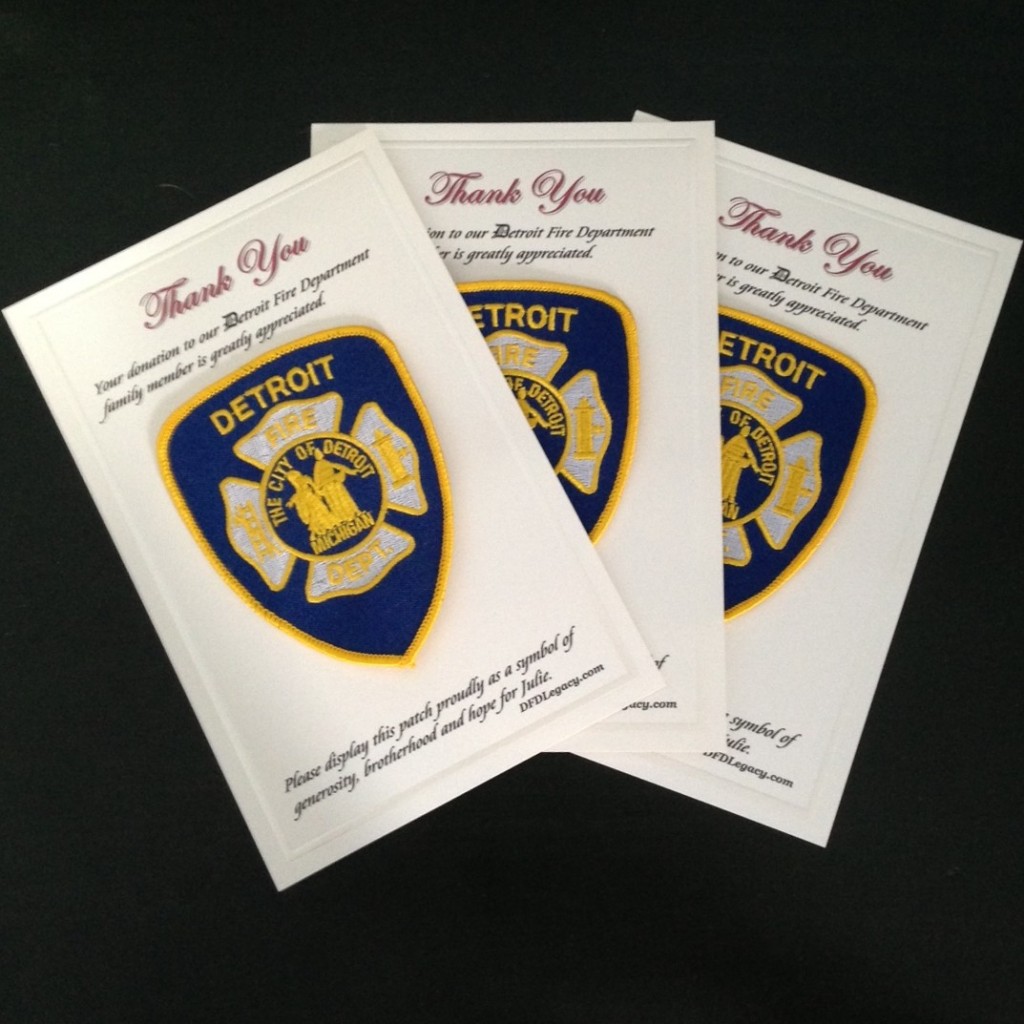 This idea started when we were contacted by Kathy Cavill Murphy. She suggested she make a $20 contribution to Julie's Journey in exchange for us sending her a Detroit Fire Department Patch. Kathy's step-father was Retired Detroit Chief Robert Hasten.
The best part of this story: Kathy wanted the patch for a friends who is a Chief in Lincoln County, Ontario (near Niagara Falls).
Kathy you truly have a generous spirit! Your patch is on it's way.
This is limited time, limited quantity offer.
Here's what you do:
1.) Go to Julie's Give Forward page using this link http://www.giveforward.com/fundraiser/npx1/juliesjourney
2.) Make a $20 (or greater) donation.  Be sure to leave your name and donation amount visible.
3.) Email your name and mailing address to info@dfdlegacy.com.
4.) Obsessively check your mailbox several times a day until your patch arrives. 
5.) Display it proudly knowing it's not just another patch, it represents hope for Julie.
It's that easy!
If you would like a patch sent to someone as a gift, include that person's name, address and any message you want sent to them in your email. We will send the patch, your message, and a note letting them know about your contribution to Julie on their behalf.