Today in Detroit Fire Department history – March 24, 1952, Detroit Firefighter Line of Duty Death
Detroit Firefighter Stanley Thornton made the ultimate sacrifice in service to the citizens of Detroit. At the time of his death Thornton was assigned to Engine 11.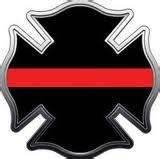 Firefighter Thornton was killed by a wall collapse while fight a fire at F.M. Sibley Lumber Company on Detroit's east side.  Firefighter Thornton was 36 years old.  He had been a Detroit Firefighter for 9 years.  Thornton left behind a wife, Grace, and children.
The fire started on the 2nd floor of a 3 story brick milling plant.  The fire reached a 5th alarm.  Fire apparatus that responded included 13 engines, 4 ladder trucks, 5 rescue companies, and 6 Chiefs.
The wall collapse occurred about an hour into fighting the fire.  Firefighters George W. Decaussin and Nicholas Baubli were also injured by debris from the wall collapse.  They suffered critical head and internal injuries.  Firefighter Kenneth Gabriel was thrown from a ladder due to the collapse.  He was treated for facial injuries.
It took 3 hours to contained the fire.  Thankfully is was stopped before spreading to another block long section of the lumber company.  Damage to the building was estimated at $1,000,000.