On February 19th, 2014 Detroit Firefighters responded to an early morning fire in a strip club in the downtown area.  The club was appropriately named "The Grind".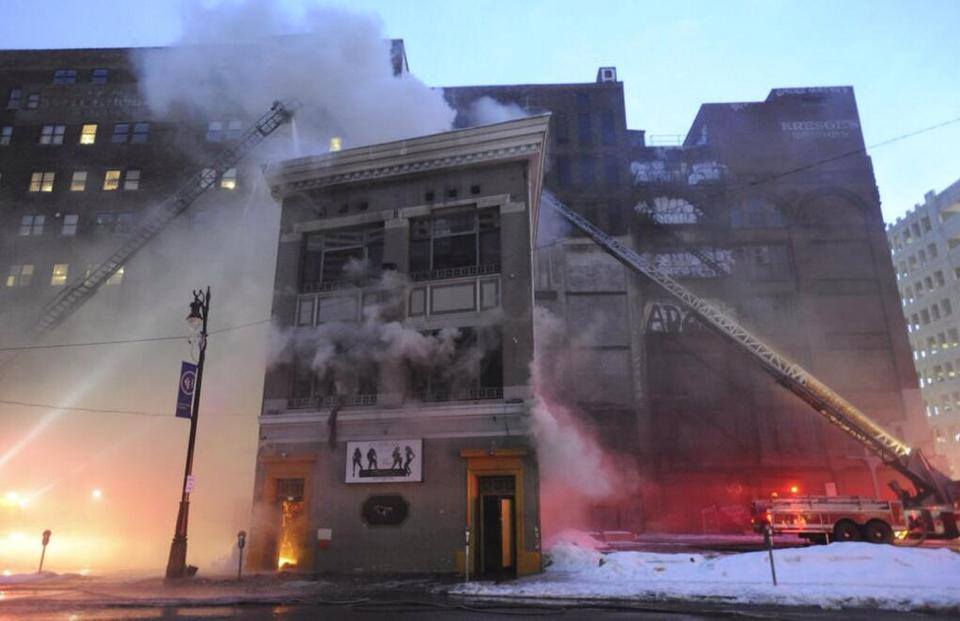 Luckily, no one was injured in the fire.  The incident did lead to some very funny comments about the fire.
1.)  The song playing when the fire broke out, "It's gettin' hot in here, so take off all your clothes."
2.)  Sorry I'm late for work, the strip club next to my apartment caught fire. It's Detroit's hottest strip club!
3.)  Detroit residents said strip club fire was emitting pungent fumes. They said it smelled like watermelon body spray and regret.
4.)  When the club caught fire, but patrons were unable to "make it rain" quick enough to extinguish it.
5.)  The dancers must have been smoking hot!
6.)  Someone must have been "smokin' in the boy's room".
7.)  Archbishop Vigneron blesses the new Detroit Archdiocese HQ building, the next AM fire guts a nearby strip club. Coincidence?